Elevate Your Career with an Accelerated BSN Program
Our Accelerated BSN Program is designed to prepare a graduate nurse for entry-level practice in a variety of healthcare settings and to contribute to quality patient outcomes.
By submitting the information above, you agree to the University of Bridgeport's Privacy Policy.
Advance your career in Healthcare with an Accelerated BSN from UB
Start this Summer
7-week Sessions
No SAT Required
Complete in 15 months*
*Program length may vary by individual
Complete your BSN in as little as 15 months
The University of Bridgeport School of Nursing (UBSN), Accelerated Bachelor of Science in Nursing (ABSN) program is designed for those students who hold a bachelor's degree in a field other than nursing. This accelerated track incorporates the previous non-nursing bachelor's level course education and experience and allows the student to earn a BSN degree in fifteen months.
Credits Required
120 total credit hours
64 General Education credit hours
56 Nursing credit hours
Time to Completion
Program can be completed in as little as 15 months
No SAT Required
Grow Your Education and Your Career
UB offers an exceptional Accelerated BSN Program in Connecticut. ABSN students begin clinical experiences in the fall semester. Clinical sites vary depending on course objectives and content. Sites include local hospitals, such as Bridgeport Hospital, schools, medical offices, and more. Clinical hours include laboratory and simulation experiences in all nursing clinical courses.
Program Highlights
Apply the nursing process to provide patient-centered, evidence-based, clinically competent, contemporary professional nursing care.
Promote healthy lifestyles through health education, health promotion strategies and population-focused interventions.
Comprehend system-based practice and its impact on safe, quality patient care within the scope of professional nursing practice.
Practice within the values, ethics, and legal standards of professional nursing.
Which Nursing Program is Right for You?
RN-to-BSN
BSN
ABSN
Format

Online, Asynchronous

On-Campus

On-Campus, Accelerated

Duration

One academic year plus a summer semester.

3 years

15 months

Start term

Spring, Summer, Fall

Fall

Spring, Summer

Bachelor's Degree Required?

No

No

Yes

TEAS scores Required?

No

Yes

No

RN License Required?

Yes

No

No

Completion of Prerequisites Required?

No

Yes (See details)

Yes (See details)

Program Outcomes

Expand your career and educational mobility
Facilitate your transition to a professional nurse
Prepares for a rewarding career

Prepares graduate for employment at any professional practice
Provide optimal care to all patients in any health or emergency situation
Prepares for a rewarding career

Prepares a graduate nurse for entry-level practice in a variety of healthcare settings
Provides the foundation for graduate education and/or continued education as a life-long learner
Contribute to quality patient outcomes
Prepares for a rewarding career

Want to Learn More?
Missing Pre‑Requisites?

Apply to our pre-nursing program to complete the required pre-requisites!
The Office of Student Financial Services at UB will help bring your goals within reach by connecting you with a variety of federal, state and private programs that offer loans, grants, scholarships and other awards. There are many financial aid options available to prospective students.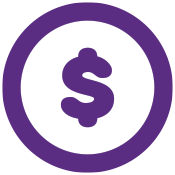 FINANCIAL AID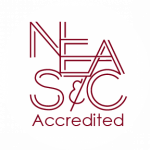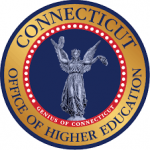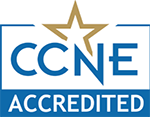 The baccalaureate degree in nursing program at The University of Bridgeport is accredited by the Commission on Collegiate Nursing Education (CCNE)