Chiropractic Doctorate
The University of Bridgeport's four-year, on-campus Doctor of Chiropractic program prepares students to become primary care providers capable of diagnosing and treating a diverse patient population.
Complete the form below to learn more.
By submitting the information above, you agree to the University of Bridgeport's Privacy Policy.
The nation's first university-based chiropractic college
University of Bridgeport's School of Chiropractic (UBSC) is the only chiropractic college in the metro-NYC area and offers clinical rotations and externships both on and off-campus. Students have access to cutting-edge technology, including state-of-the-art labs for anatomy, human performance, and chiropractic technique.
Program is accredited by the Commission on Accreditation of the Council on Chiropractic Education (CCE). The School of Chiropractic is also a member of the Association of Chiropractic Colleges (ACC).
Why Choose UB?
4 years. Two semesters per year. Summers off at the end of the first and second year. Begin the program in the spring or fall.
Pursue Athletic Certifications
in Optogait, Better Faster Stronger, and Sole Supports Orthotics, as well as work with Division II athletes.
Complete Clinical Internships
at CHCI clinics, Connecticut Veterans Administration Center, Stony Brook Medical Center Department of Neuroradiology, and more.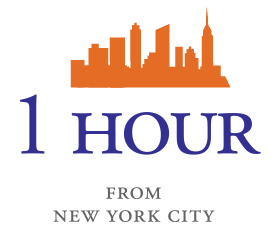 Career Paths and Opportunities
According to the Department of Labor, the field of chiropractic is expected to grow much faster than average over the next decade. UBSC graduates are eligible for national chiropractic licensure, enabling them to work as solo or group providers, sports team chiropractors, and medical practitioners in integrated medical groups, wellness centers, and hospitals.
Individualized Instruction in an Evidence-Based Approach
UBSC offers small class sizes, with a student to faculty ratio of 8:1. Students work closely with professors and clinicians to practice a holistic approach to patient care that incorporates available research, clinical evidence, and the patient's best interests.

Be Bold. University of Bridgeport Bold.

University of Bridgeport
126 Park Avenue
Bridgeport, CT 06604
(203) 576-4552
admissions@bridgeport.edu