Master's in Public Health Online
In as little as 12-15 months, learn how to tackle a range of public health issues from acute and chronic illnesses to lifestyle and health behavior change, including maternal and child health, the opioid epidemic, Medicare for all, influenza, obesity, and emerging health issues.
Complete this form to take the next step and learn more now.
By submitting the information above, you agree to the University of Bridgeport's Privacy Policy.
Advance your career in Healthcare with an MPH from UB
100% Online
6 Start Dates
No GRE/GMAT Required
7-week Terms
3 Concentrations
15 month Accelerated Option*
*Program length may vary by individual
Become Profession Ready with Marketable Skills
With three concentrations to choose from, your MPH will enable you to meet your personal and professional development goals. The University of Bridgeport's online masters degree in public health will provide you with the knowledge to build a successful career in healthcare, and give you the practical skills to pursue a new career path.
Concentrations Available
Global Health
Community Health
Health Policy and Management
Credits Required
42 total credit hours
33 core course hours
9 concentration course hours
Time to Completion
Program can be completed in as little as 15 months.
No GRE or GMAT Required
Complete your MPH in as little as 12-15 months
The Master's in Public Health Online (MPH) degree program at the University of Bridgeport prepares public health practitioners for complex local, national and global healthcare issues. UB's faculty are relevant, current practitioners who expertly deliver a fully online, competency-based curriculum to meet the demanding needs of busy and working professionals.
Students learn to tackle a range of public health issues, including acute to chronic illnesses, lifestyle and behavioral health, maternal and child health, the opioid epidemic, Medicare for all, COVID-19, the flu, obesity, and emerging health issues.
This signature program promotes equity, inquiry, health, and well-being, as well as the development of highly skilled leaders who become public hospital administrators, policy makers, public health directors, community leaders, and more. The MPH program is also for nurses, doctors, and other medical professionals with an interest in population health and medicine.
If you're thinking about a career committed to others and communities' well-being, there's a place for you in public health. With a variety of public health positions, you can truly tailor your profession to match your personality, interests, and preferred mode of work.
- Ashika Brinkley, PhD

Ashika Brinkley, PhD
Ashika Brinkley began her path toward higher education while earning her Bachelor of Science in Chemistry from Morgan State University. Ashika later attended Yale University for her Master of Public Health degree and went on to obtain her Ph.D. in Public Health from the University of Connecticut.
Ashika's teaching philosophy is "practice makes perfect," and she hopes that prospective students take their specialized skill sets, study under the guidance of Goodwin University, and practice as productive contributors in the public health field.

Maritza Bond, MPH
Maritza Bond is a dedicated health professional experienced in local, state, and federal services and mandates. She is the new Director of Public Health in New Haven after being the Director of Public Health and Social Services for the city of Bridgeport. Her expertise includes promoting community health using policy, system, and collective impact framework.

Meg Zayan, EdD, RDH, MPH
Dr. Zayan has previously served as the dean and director of UB's Fones School of Dental Hygiene, worked for the Colorado Migrant Health Department, the U.S. Agency for International Development, CARE International, and the U.S. State Department. She has taught online courses for 10+ years.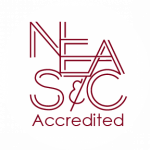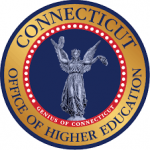 The Office of Student Financial Services at UB will help bring your goals within reach by connecting you with a variety of federal, state and private programs that offer loans, grants, scholarships and other awards. There are many financial aid options available to prospective students.


Financial Aid
The benefits of two universities
This is a joint program offered by Goodwin University and University of Bridgeport. You will learn alongside fellow students from both universities and share experiences in a richly diverse learning environment. Upon completion, your master's degree will list both universities.
For more information, contact: