Master of Science in Counseling
The University of Bridgeport has a long tradition of preparing graduates for outstanding careers in professional counseling and seeks students interested in personal as well as professional growth. An MS in Counseling from the University of Bridgeport can lead you to LPC licensure in as few as two years.
Complete this form to take the next step and learn more now.
By submitting the information above, you agree to the University of Bridgeport's Privacy Policy.
Launch a Rewarding Career in Counseling
2 Start Dates
Diverse practicum & internship opportunities
14-week Terms
Leads to licensure for LPC
Dedicated to the pursuit of the highest standards in the counseling profession
The Counseling Program promotes academic excellence, personal responsibility, and commitment to community service. Our curriculum is offered in a culturally diverse, supportive learning environment that prepares counselors using evidenced supported therapies.
Credits Required
Time to Completion
Program can be completed in as little as 2 years. Part-time tracks are also available.
Counselor Development
There are three dimensions to your development as a counselor:
Your personal growth and development (you as a person who counsels)
Your intellectual growth and development (your professional knowledge)
Your counseling skill set
Our curriculum is designed to address all three dimensions, inspiring personal growth, building professional knowledge and honing counseling skills. These aspects of counselor development are important to all counseling students irrespective of their specific career path.
The internship is the heart of the master's degree program in Counseling at UB. It provides a venue within which students receive the guidance necessary for development as an entry-level counselor. Program faculties provide didactic and experiential training, serving as the foundation for the development of skills necessary for independent work in clinical settings.

Allison Buller, PhD, LPC
Dr. Buller is an Associate Professor of Counseling and Psychology at the University of Bridgeport. Allison completed her PhD in Counselor Education from Western Michigan University, where she received several grants to support her dissertation study, "Exploring the Experiences of Counselor Educators Recognized for Their Excellence in Teaching." Her research interests include best practices counselor education and teaching counseling, Naturopathic Medicine, and Mindfulness Based Cognitive Therapy (MBCT).

Fredrick Dombrowski, PhD
Dr. Dombrowski received his PhD in Counselor Education and Supervision from Capella University and has maintained active memberships in several state, regional, and national counseling organizations. He has specialized in the mental health treatment of LGBTQIA+ populations and has presented at local and national conferences on his work with the transgender population. He looks to continue to work with children and adults through a Cognitive Behavioral Therapy (CBT) perspective as well as continue to advocate for the field of clinical mental health counseling.

Liane Leedom, MD
Dr. Leedom is a psychiatrist and an Associate Professor of Counseling and Psychology at the University of Bridgeport. She obtained a BS in Psychobiology from USC and an MD from the USC Keck School of Medicine, where she was active in research, publishing many papers regarding the psychoneuroendocrinolgy of behavior. She also studied neuroscience and researched sex steroid effects on the brain and behavior at Yale. Dr. Leedom currently studies the impact of personality disorders on parenting and the family.
The Office of Student Financial Services at UB will help bring your goals within reach by connecting you with a variety of federal, state and private programs that offer loans, grants, scholarships and other awards. There are many financial aid options available to prospective students.


Financial Aid
Accreditations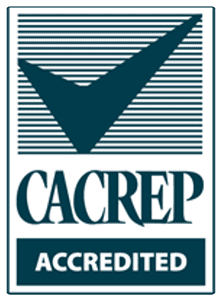 The Council for Accreditation of Counseling and Related Educational Programs (CACREP), a specialized accrediting body recognized by the Council for Higher Education Accreditation (CHEA), has granted accreditation to the Clinical Mental Health Counseling MS degree program in the College of Arts and Sciences at the University of Bridgeport through March 31, 2028.