Doctorate of Chiropractic School
The University of Bridgeport's four-year, on-campus Doctor of Chiropractic program prepares students to become primary care providers capable of diagnosing and treating a diverse patient population.
Complete this form to take the next step and learn more now.
By submitting the information above, you agree to the University of Bridgeport's Privacy Policy.
Launch a Rewarding Career as a Doctor of Chiropractic
8:1 Student-Faculty Ratio
State-of-the-art Anatomy Lab
2 Start Dates
18-week Terms
Dual Degree Options
The nation's first university-based chiropractic college
University of Bridgeport's School of Chiropractic (UBSC) is the only chiropractic college in the metro-NYC area and offers clinical rotations and externships both on and off-campus. Students have access to cutting-edge technology, including state-of-the-art labs for anatomy, human performance, and chiropractic technique.
Credits Required
191.5 total credit hours
2 years of clinical experience
Time to Completion
Program can be completed in 4 years.
Dual Degree Options
MS Nutrition
MS Acupuncture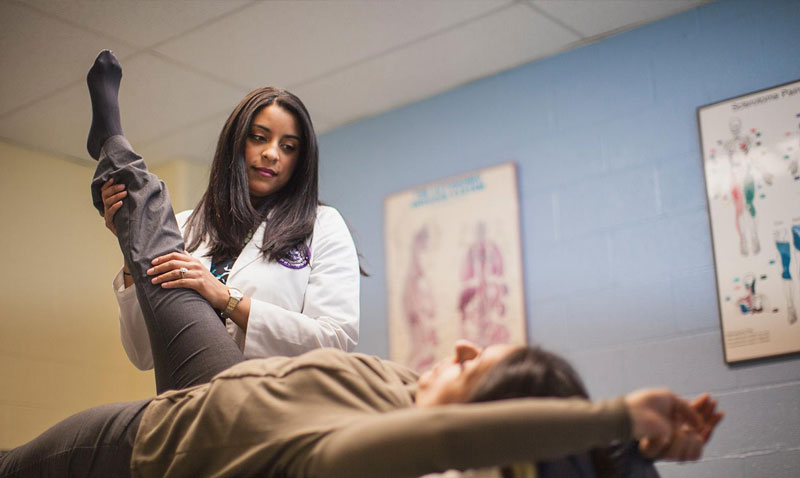 Robust Clinical Training
Our School of Chiropractic curriculum ensures that you will participate in a broad variety of clinical experiences to develop the practical skills that will be invaluable as you begin your career. We offer rotations at a range of established private practices, as well as many leading health care facilities, including Veterans Affairs facilities and the largest network of federally qualified primary care centers in Connecticut. Wtih a doctorate in chiropractic, you will also have opportunities to interact with patients in our on-campus clinic.
Students have the opportunity to participate in short-term or longer-term observation rotations, where they can observe physicians specialized in orthopedics, radiology, neurology, and may include both MD and DC providers working in a clinical setting. These observational rotations include orthopedic practices, MRI clinical radiology training and externships at private practitioners' clinics.
Our program delivers a health care education stressing evidence-influenced practice, including critical appraisal and knowledge of the most up-to-date research, and clinical judgment and reasoning that collaboratively includes the needs and desires of the patient.
- Dr. Michael Ciolfi, Director, School of Chiropractic

Michael Ciolfi, DC, MBA, DBA
Dr. Ciolfi practiced as a clinician for 15 years in Niagara Falls, Canada and St. Augustine, Florida. He has served as the Director of Education and Chair of the Chiropractic Principles and Practice Department at Canadian Memorial Chiropractic College, as well as Assistant Director of Clinics at Palmer Chiropractic College. He also served for 12 years as a commissioned Light Infantry Officer in the Canadian Army Reserves. Currently, Dr. Ciolfi is the Director of the School of Chiropractic and Interim Dean of the College of Health Sciences.

Paul Sherman, DC
Dr. Sherman holds a Doctor of Chiropractic degree from Cleveland Chiropractic College, as well as postgraduate certificates in Scoliosis Determination Procedures, Interesting and Challenging Chiropractic Case Studies, Musculoskeletal Applications of MRI and Hospital Protocol. Dr. Sherman has 16 years of experience in private practice and is an active member of the American Chiropractic Association. He currently serves as Associate Director of Academic Affairs and Associate Professor of Clinical Sciences at UB's School of Chiropractic.

James Lehman, MBA, DC
Dr. Lehman is a board-certified, chiropractic orthopedist. As the director of Community Health Clinical Education and Associate Professor of Clinical Sciences, he teaches orthopedic and neurological examination and differential diagnosis of neuromusculoskeletal conditions. In addition, he provides clinical rotations for fourth-year chiropractic students and chiropractic residents in the community health center and a sports medicine rotation in the training facility of the local professional baseball team.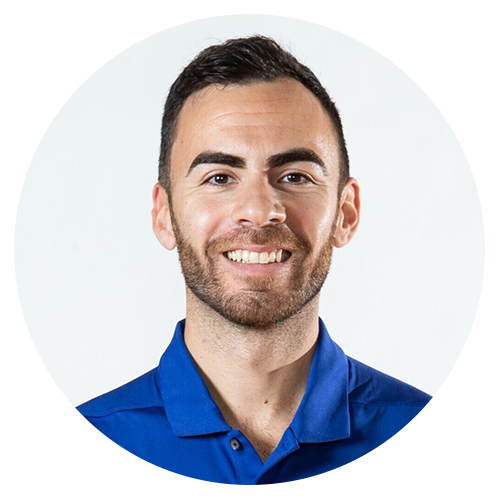 "UB's Chiro program provided an evidence-based approach to evaluate and treat musculoskeletal-based pathologies. I was able to develop my clinical reasoning and understand what it means to provide medical care for my athletes — I currently work for the Brooklyn Nets."

— Dr. Jonathan D'Angelo
The Office of Student Financial Services at UB will help bring your goals within reach by connecting you with a variety of federal, state and private programs that offer loans, grants, scholarships and other awards. There are many financial aid options available to prospective students.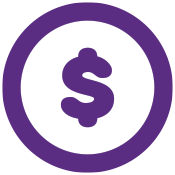 Financial Aid
Accreditations & Memberships