Level-Up Your Nursing Career with an RN to BSN Online
Our RN to BSN Online Program is designed specifically for registered nurses seeking to advance their education. Earn your degree online for $345 per credit!
By submitting the information above, you agree to the University of Bridgeport's Privacy Policy.
Advance your career in Healthcare with an RN to BSN from UB
100% Online
6 Start Dates
7-week Sessions
$345 Per Credit
No SAT Required
Complete in as little as 2 semesters*
*Program length may vary by individual (30 credits minimum, could be completed 15 credits a semester or 12 months)
Complete your RN to BSN in as little as 3 semesters
UB's RN to BSN nursing bachelor's degree is a flexible, accredited , and affordable program for working nurses. Designed for working professionals, this 100% online format gives you the flexibility you need to balance work and education.
Credits Required
120 total credit hours
32 core course hours
44 Transfer requirements
27 BSN requirements
Transfer up to 90 Credits
Time to Completion
Program can be completed in as little as 2 semesters (30 credits minimum could be completed 15 credits a semester or 12 months)
No SAT Required
Grow Your Education and Your Career
UB's RN to BSN program is tailored for adults who are working as registered nurses and wish to advance their career and expand their knowledge and skills by earning a bachelor's degree. We provide you with a curriculum that allows you to complete the degree in as little as 12 months, 100% online, without repetition of learning skills and concepts you already know.
Students in the RN to BSN program complete 120 credits, including university, core, basic and upper-level nursing coursework. You may transfer up to 90 credits from a previous accredited nursing program.
I learned so much in the RN to BSN Program! Video chats and shared recorded presentations gave the program a classroom feel, even though it was an online environment.
- Marilyn Santos '18

Elizabeth Armstrong, DNP, MSN, RN, CNE

Deborah Morrill, Ed.Dc, MSN, RN

Linda Wagner, EdD, MSN, RN
The Office of Student Financial Services at UB will help bring your goals within reach by connecting you with a variety of federal, state and private programs that offer loans, grants, scholarships and other awards. There are many financial aid options available to prospective students.


Financial Aid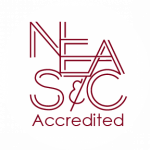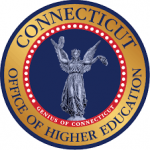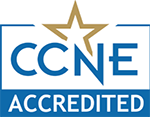 The baccalaureate degree in nursing program at The University of Bridgeport is accredited by the Commission on Collegiate Nursing Education (CCNE)